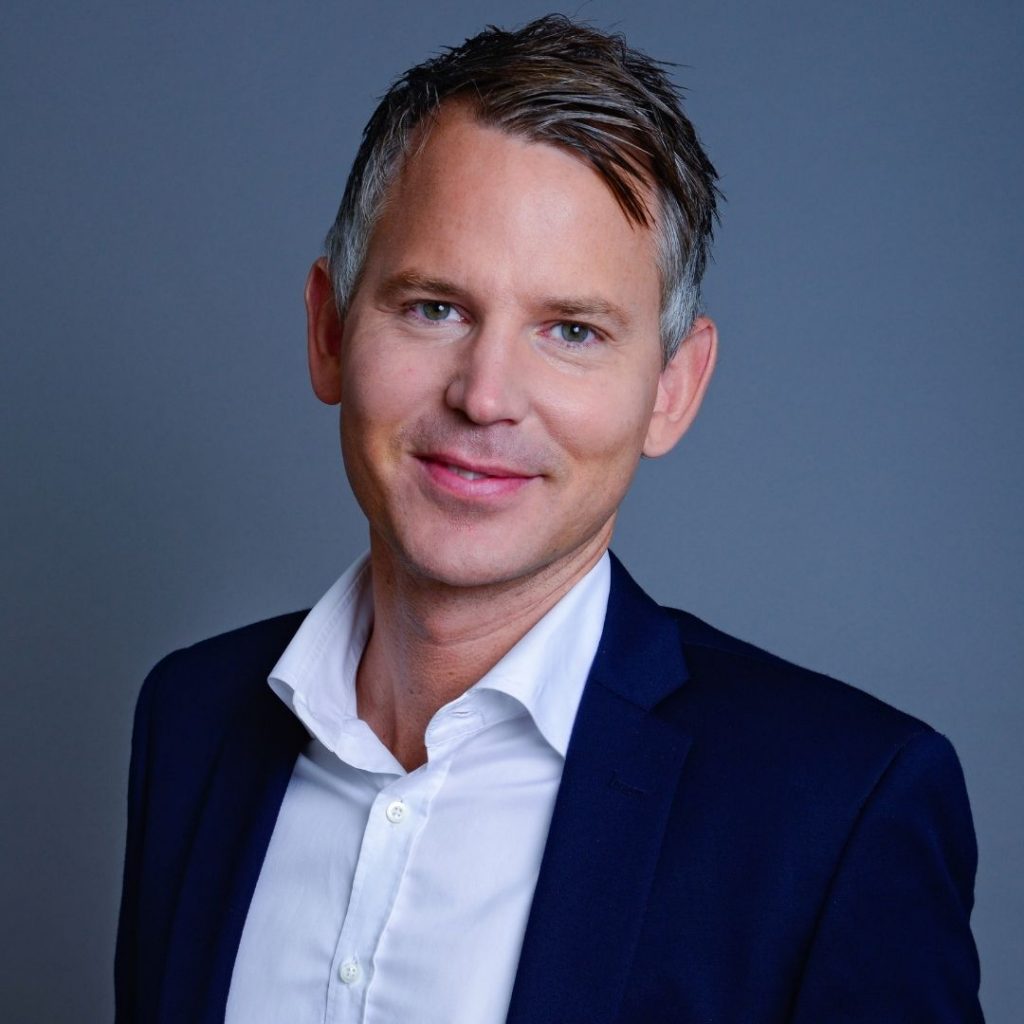 HENRIK LARSSON-BROMAN
On November 18th Mercuri International will be hosting The Sales Conference 2021, the Nordic region's largest event for B2B executives, offering guidance and insights for sales and marketing leaders as we all assess this most 'eventful' of times and look to the future. With 7 great keynote speakers and thought-provoking presentations, the event promises to be truly unmissable – and will also be available via live broadcast.
As a researcher and founder of the ProSales Institute, now Mercuri International Research, Henrik has studied trends and research in sales for the last twenty years and is the author of the book "Supertrends". With the insights he's uncovered, he provides sellers and managers with fact-based advice on what creates sales success and what it takes to build future-proof sales strategies. In 2018 he was awarded one of the most popular keynotes in Sweden by Eventeffect.

This year Henrik has been heavily involved in the creation of Mercuri Research's latest survey and resulting report 'The Future State of Sales'. The report is a fascinating insight into just how fast our industry is evolving, with the events of the last 2 years acting as an accelerant upon trends that were already rapidly developing.
"Never before have the changes around us been more challenging. Politically. Socially. Economically. And not least, technologically. Everything seems to go faster and become increasingly messy and we humans find it hard to keep up."

Henrik Larsson-Broman, speaker, researcher, author, trendspotter, futurologist, B2B Sales Excellence
You talk about "The Top 10 Trends Shaping the Future of Sales" at the sales conference – why do you think this topic is so important for sales and marketing today?
Trends are extremely important to understand as they give us guidance into the future. They can lead us to make better decisions about future priorities. At The Sales Conference, I will present results from a global survey – The Future State of Sales ­– which aims at understanding what 10 trends executives believe are the most critical to stay competitive in the future. The results are very interesting, as they give us a glimpse of the future. What will the future of sales look like?
Do you think leaders in sales and marketing devote enough time to learning and professional development? If not – why not?
No, I do not think so. But no one probably thinks so. Most organizations, leaders and employees, are in need of learning and development and no one can ever be fully educated. But it is not always their highest priority and instead, everyday life comes with all its commitments in between. The key here is to achieve continuous learning – microlearning – where we take in and learn new things every day. But it also requires that you set aside time every day to acquire knowledge, reflect, test, and implement.
What are you most proud of in your career?
My job is to, with the support of research and trend analysis, inspire, educate, and challenge leaders to develop. To make them think in new directions and to dare to change themselves and their organizations. During my years, I have had the opportunity to share my insights with thousands of leaders, salespeople, and companies. When I succeed in this, I feel satisfaction and pride.
What's been the most challenging moment so far – and how did you deal with it?
There are lots of challenges in building and developing an organization. And the biggest difficulty is always to dare to make decisions and prioritize between different path choices. Which products should we invest in? How should we market ourselves? Which customers do we want to work with? etc. Over time, I have become significantly better at making decisions. Especially when it comes to which assignments are right for me and right for the customer. Today I know better when, for example, I have to say no to assignments. That was not the case before.
You have had an impressive career – What is your best career tip for other leaders in sales and marketing?
"Do what you love. Love what you do." I know, it sounds like a cliché. But nothing is more true than this.
What is the best thing about The Sales Conference?
If you are in there in person, it's the atmosphere – to meet and socialize with all these exciting participants and speakers. It is a luxury to be able to get away from the office one day and be inspired and expand your network. If you are there digitally, it's the insights from all these amazing speakers.
Recent events have had a major effect on the way we all communicate – what would be your biggest tip to staying connected in an increasingly virtual world?
Technology can help us stay connected like never before and the majority of all communication and networking will be done digitally. But we are also human. We need physical social contact. My best tip is therefore to visit The Sales Conference!
Tell us something that can't be learned from reading about you…
I am one of the thousands of people who are hooked on one of the latest trends in Sweden – Padel! So, if anyone wants to play a match, I'm ready!