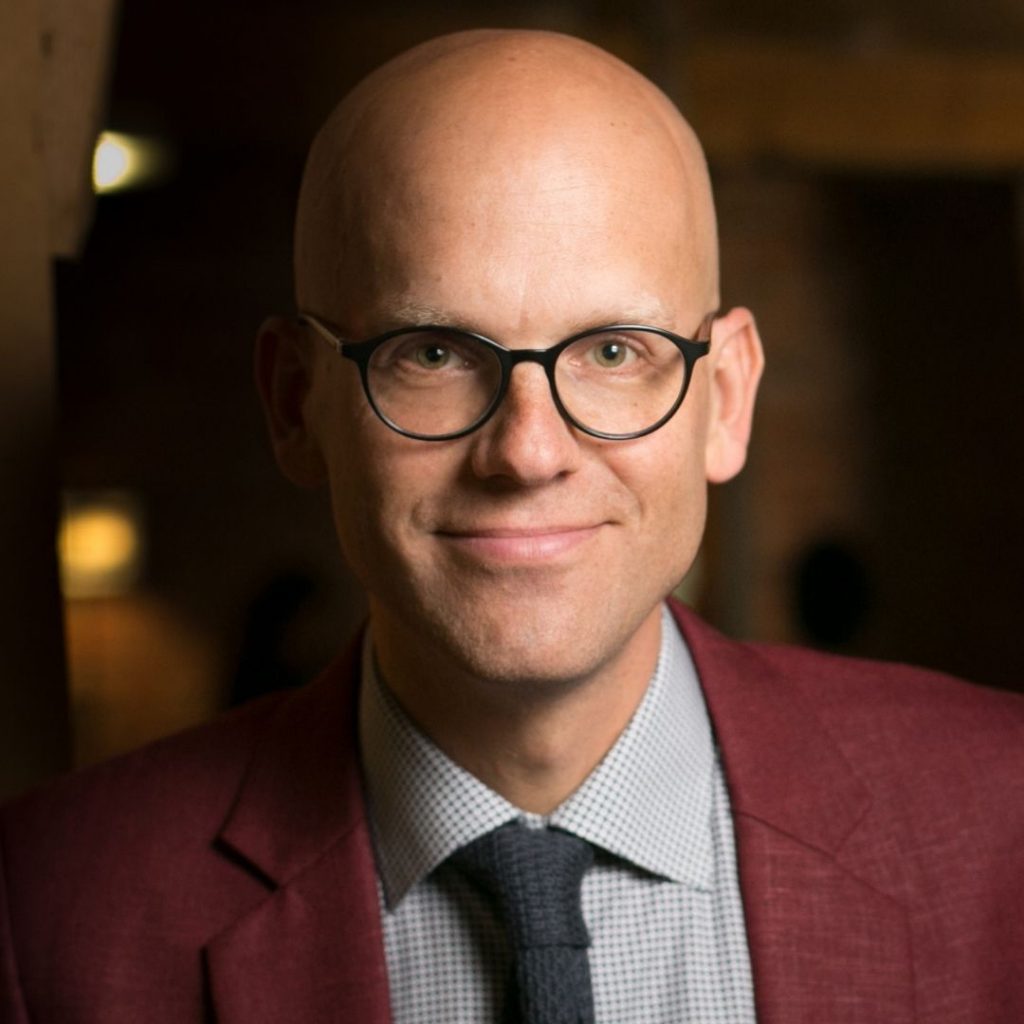 ANDREAS EKSTRÖM
On November 18th Mercuri International will be hosting The Sales Conference 2021, the Nordic region's largest event for B2B executives, offering guidance and insights for sales and marketing leaders as we all assess this most 'eventful' of times and look to the future. With 6 great keynote speakers and thought-provoking presentations, the event promises to be truly unmissable – and will also be available via live broadcast.
As 2019's Swedish 'Speaker of the Year' Andreas Ekström always brings a wealth of insight and enthusiasm to any event. Over the past few years he has been a keynote speaker throughout Europe and globally, taking the stage in over 30 countries. He has been a TEDx speaker on two occasions, with the second presentation having been viewed online well over a million times.
His background as a journalist (with Sydsvenska Dagbladet) and author of seven books gives real academic weight to his presentations, but it is his passion for a world of greater digital equality that really shines through. In his 2015 TEDx presentation, he discussed the moral bias behind online search results, arguing that true objectivity was a philosophical impossibility – and that behind every algorithm was a set of personal, human beliefs that became intrinsically linked to the code itself. His 2010 book, 'The Google Code' further explored the complex relationship that we have with the world's largest search engine, dissecting the company's image and its impact on our media and culture.
His keynote presentation this year promises to be similarly insightful, examining how a better digital strategy can have a profound real world impact.
"My passion is to educate for digital equality. I want to see a world in which we share the wealth

– not only financially, but also in terms of knowledge and power."

Andreas Ekström, journalist, writer, author and lecturer.
You talk about a better digital strategy for making decisions at The Sales Conference – why is this topic so important for sales and marketing today?
I am fascinated about all things digital – but not primarily by tech 'per se'. I want to understand how this revolution changes each and every aspect of our lives together. And I think I might be onto something that we are currently doing wrong. We need to fix it.
Do you think leaders in sales and marketing devote enough time to learning and professional development? If not – why?
I don't think anyone does! I am constantly behind too. Curating your own learning is an art. Picking the time and the place and the source is as important as ever.
What are you most proud of in your career?
I try to have a large windshield but a small rearview mirror. I have been lucky enough to do many interesting things, but let's keep looking ahead! I recently got my life saved through a liver transplant. It reminded me again to always be on foot, always on the move. But let's check back in fifty years, and I promise I will have an answer for you!
You have had an impressive career. What is your best career tip for other managers in sales and marketing?
That is a difficult one. Maybe career advice is like relationship advice? What works for one can be useless for the other…
What is the best thing about The Sales Conference?
I enjoy the open attitude among the participants. This is not a place for people who think they already know everything, even though they are highly specialized, and I find that incredibly liberating.
Tell us something that can't be learned from reading about you!
I will give you two, one good and one bad as far as abilities go: If you were to eat my best homemade ice cream, you would bet your bottom dollar it was made by a professional. If you ask me to fix a physical thing that is broken, like some handyman, chances are we both will get seriously hurt.