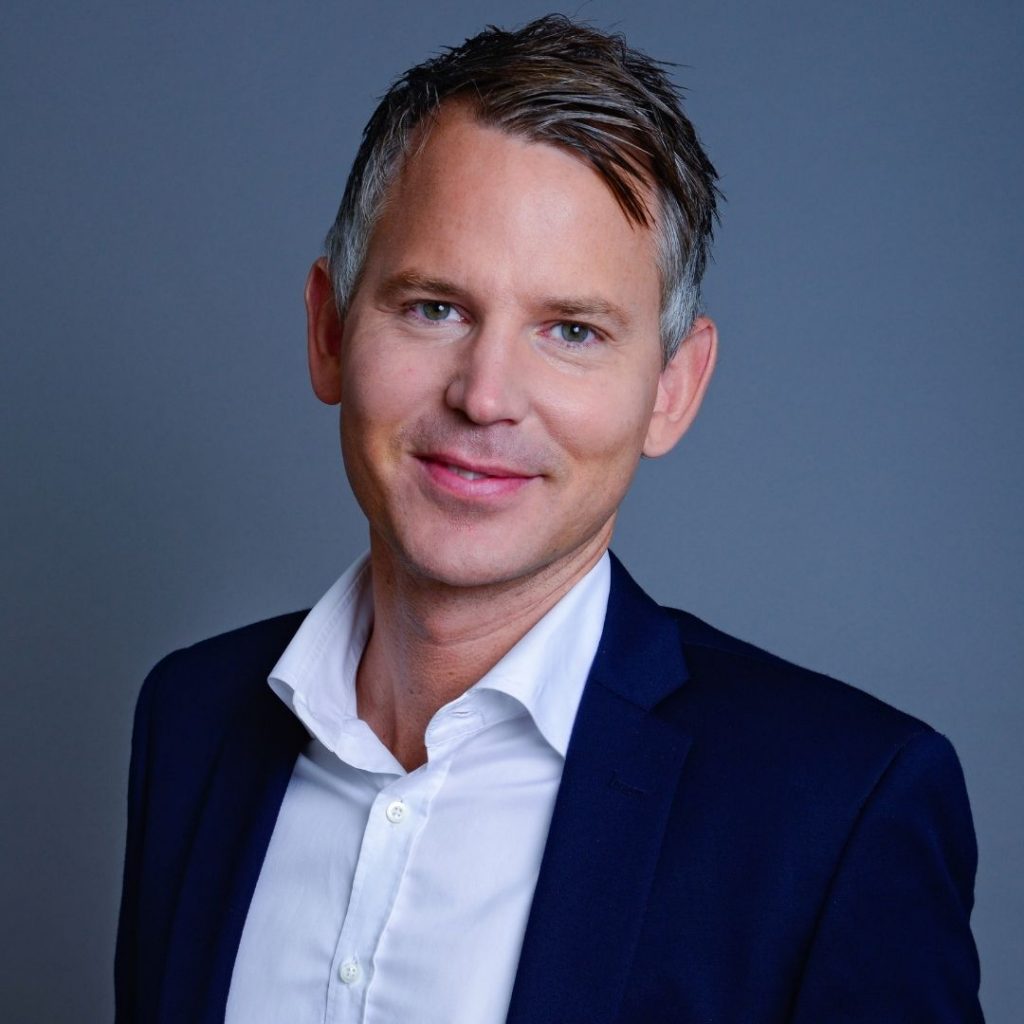 HENRIK LARSSON-BROMAN
On November 24th Mercuri International will be hosting The Sales Conference 2022, the Nordic region's largest event for B2B executives, offering guidance and insights for sales and marketing leaders as we all assess the last year and look to the future. With five great keynote speakers and thought-provoking presentations, the event promises to be truly unmissable.
In this series of blog posts, we'll be talking to several of the most prominent attendees and discovering their views on where we are now – and, more importantly, where we're heading.
As a researcher and founder of the ProSales Institute, now Mercuri International Research, Henrik has studied trends and research in sales for the last twenty years and is the author of the book "Supertrends". With the insights he's uncovered, he provides sellers and managers with fact-based advice on what creates sales success and what it takes to build future-proof sales strategies. In 2018, 2019, 2020 and 2021 he was awarded one of the most popular keynotes in Sweden by Eventeffect.
This year Henrik has been heavily involved in the creation of Mercuri Research's latest survey and resulting report 'The Future State of Trust'. The report is a fascinating insight into the increasingly central role of trust in an era of rapid change and an unpredictable global marketplace.
"When customers distrust companies, trust also becomes a valuable currency in sales and a way to differentiate themselves from others…trust is critical for all companies that want to succeed today and in the future."

Henrik Larsson-Broman, speaker, researcher, author, trendspotter, futurologist, B2B Sales Excellence
You talk about 'The New Era of Trust' at the sales conference – why do you think this topic is relevant for sales and marketing today?
Everything we do is related to trust. Sales. Marketing. Products. Services. Leadership. Relationships. It's all about Trust! Trust is a feeling, or belief, that someone is good and will not harm you, or that something is safe. This means that If I say "I trust you", then I'm saying "I believe in you. I am willing to take the risk to do business with you because I feel safe and feel that you will not harm me". This feeling increases over time, meaning that trust is more important than ever. Why? Because the more uncertainty we face, the more the need for safety. We now live in an uncertain world with environmental crises, pandemic, war, hyperinflation, component shortage, and energy crises. There are so many uncertainties – and in an uncertain world, we don't do business with people, companies, or countries that we don't trust. That's why trust is more important than ever and such a relevant topic to highlight at The Sales Conference.
Do you think leaders in sales and marketing devote enough time to learning and professional development? If not – why not?
Unfortunately not. All research points to the fact that we spend far too little time on learning. For example, according to Gartner almost 6 in 10, or 58 percent of the total workforce, need new skills just to get their jobs done. The reason is simply that roles are changing, requiring new skills – and we invest too little in training and learning. According to Eurostat, the average employee in Europe spends only 1-2 hours learning per month. This can be compared to a study by the World Economic Forum that concluded that we should spend at least 20 hours per month, or 25 days per year in training, just to get our jobs done. This applies not least to sales managers and salespeople. We need to spend significantly more time on learning than we do today.
What are you most proud of in your career?
My job is, with the support of research and trend analysis, to inspire, educate, and challenge leaders to lead others in a new, modern way. To make them think in new directions and to dare to change themselves and their organizations. Over the years, I have had the opportunity to share my insights with thousands of leaders, salespeople, and companies in lectures, management programs and advisories. When I see people use my insights and then they grow – that's when I feel proud.
You have had an impressive career – What is your best career tip for other leaders in sales and marketing?
There are lots of challenges in building and developing an organization. And the biggest difficulty is always to dare to make decisions and prioritize between different paths and choices. Which products should we invest in? How should we market ourselves? Which customers do we want to work with? Over time, I have become significantly better at making decisions. Especially when it comes to which assignments are right for me and right for the customer. Today I know better when, for example, I have to say 'no' to assignments. That was not the case before.
What is the best thing about The Sales Conference?
If you are in there in person, it's the atmosphere – to meet and socialize with all these exciting participants and speakers. It is a luxury to be able to get away from the office for one day and be inspired and expand your network. If you are there digitally, it's the insights from all these amazing speakers.
Henrik is just one of the great speakers joining us at The Sales Conference 2022. Make sure that you don't miss out on what promises to be a fascinating event and book your tickets now.