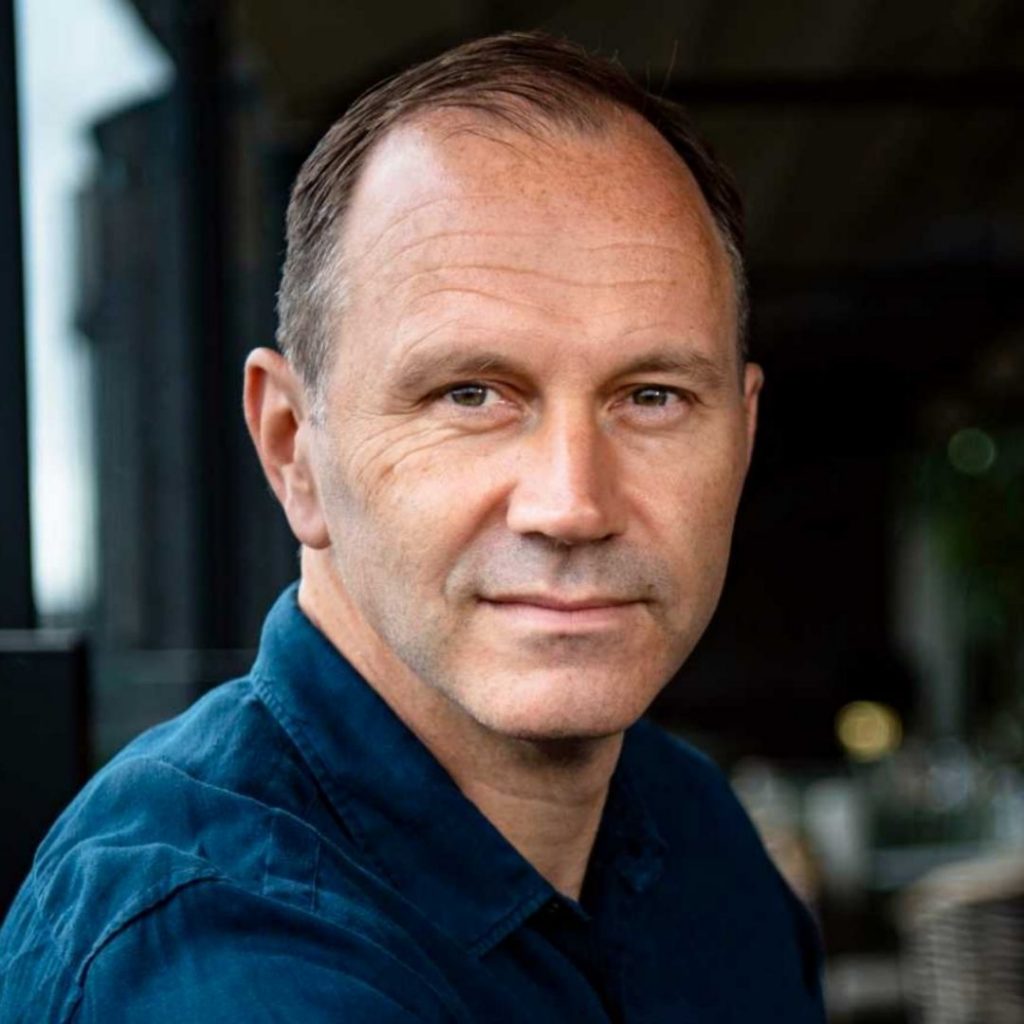 JONAS ERIKSSON
On November 18th Mercuri International will be hosting The Sales Conference 2021, the Nordic region's largest event for B2B executives, offering guidance and insights for sales and marketing leaders as we all assess this most 'eventful' of times and look to the future. With 7 great keynote speakers and thought-provoking presentations, the event promises to be truly unmissable – and will also be available via live broadcast.
With a career dating back to 1988, Jonas Eriksson is preeminent among Sweden's football umpires, having refereed a record 340 Allsvenskan matches. With extensive international experience, including Euro 2012 and the 2014 World Cup in Brazil, he is among the most instantly recognizable personalities in football.
He has been named Swedish referee of the year three times, in 2009, 2012, and 2014, as well as ranking as one of Europe's top 10 referees in 2010.
Having retired from refereeing in 2018, he has extended his broader business activities, including sitting on the board of IEC Sports – appropriately involved in the buying and selling of TV sports rights – and other sporting endeavors, including gyms and padel courts.
More recent media work, including radio and TV broadcasting, has seen him appear as one of the dragons on Sweden's version of 'Dragon's Den', while he has also just released his autobiography 'Korthuset' (The House of Cards), which – among other things – is an intriguing look at the drama that takes place off the football pitch.
You talk about leadership and entrepreneurship at the sales conference – why do you think this topic is so important for sales and marketing today?
To be a success in any area you need to build a team. And a team always needs a leader who can inspire the members of the team, making sure that the team benefits most from all individual skills, that each person can act after his or her best abilities and above all: make the entire teamwork for a common goal or vision.
Do you think leaders in sales and marketing devote enough time to learning and professional development? If not – why not?
I am 100% sure you can never devote enough time to learning and professional development. Self-leadership, to always be keen on knowledge, to develop yourself, make new findings and remain curious are key aspects for achieving success.
What are you most proud of in your career?
That I have achieved success in various areas such as sport, communication, sales, managing people and entrepreneurship.
What's been the most challenging moment so far – and how did you deal with it?
Challenges are always there for an entrepreneur, so I never see them as big problems…only as a possibility to make new learnings.
You have had an impressive career – What is your best career tip for other leaders in sales and marketing?
Work hard, make sure to build a team, be ready for challenges, have patience and don't forget to smile!
What is the best thing about The Sales Conference?
Sharing experiences, being inspired, meeting up with new people and getting a boost.
Recent events have had a major effect on the way we all communicate – what would be your biggest tip to staying connected in an increasingly virtual world?
Find your own way of what works for you. Don't copy anybody else; keep in mind we have different needs, abilities and sometimes we need to disconnect.
Tell us something that can't be learned from reading about you…
These days, it feels like I am exposed in most media so there are not a lot of secrets. Well, one maybe – there is no one who packs a dishwasher as effectively as I do…