Mercuri International a leader in innovative sales excellence, won a coveted Brandon Hall Group silver award for excellence for Best Program for Sales Training and Performance category in 2018 and 2019. The winners are listed at http://www.brandonhall.com/excellenceawards/past-winners.php
The NeGOtiate&WIN is a blended learning program that uses virtual and face-to-face learning to provide Account Executives (AEs) and Global Account Directors (GADs) across SAP with a simple and universal negotiation strategy. Performed globally in local language when needed, the program was designed to deliver maximum impact to the learners in a format that fits conveniently into their busy schedules.
By participating in the program, AEs and GADs:
Learn a clearly defined and efficient negotiation process
Become proficient in highly effective negotiation tools
Gain new confidence for negotiating with customers
The program includes the following elements:
Pre-workshop activities such as a virtual, live kick-off session, E-learning Modules, skill Assessment Survey (measuring skills pre-workshop) and selection of 1 current deal-in-progress to bring to workshop for further analysis.
A 2-day, live on-site workshop: At the heart of the program, with role-plays and case studies customized and feedback on one of their current deals from skilled facilitators and negotiation coaches.
Post-work, comprised of reinforcement activities.
NeGOtiate&WIN was designed so that it could be easily evaluated using the Kirkpatrick and Phillips Models of Evaluation—both broadly recognized as leading evaluation methods and includes the following levels:
Level 1 – Reaction, Satisfaction, and Planned Action
Level 2 – Learning
Level 3 – Behavior, Application, and Implementation
Level 4 – Business Impact
Level 5 – Return on Investment (ROI)
The program achieved positive results in the categories of the evaluation including improvement in reduction of discount, revenue generation, and deal size.
"We have been working with Mercuri globally for the last three year developing, delivering and measuring the business impact of the NegGOtiate2WIN training program. Using Mercuri's core concepts as the basis, we have adapted and tailored the practice elements, role plays and simulated situations, to be 100% applicable throughout the business, sectors, countries and cultures. Working this way has also enabled the program to resonate across the full spectrum of our global sales organisation from Key Account Directors to new starters in the sales teams. We are delighted to announce that this has been one of our award-winning programs," said Rainer Stern, Global Vice President Sales Acceleration and Leadership Programs of SAP.
We are proud of the fact SAP and Mercuri International has won the Silver for 2 consecutive years for this innovative project.
"Excellence Award winners personify innovation that drives business results. Our winners embrace the future and embrace change and the challenges that go with it," said Rachel Cooke, Chief Operating Officer of Brandon Hall Group and head of the awards program. "It is amazing in reviewing these entries how organizations – both large and small – work across functions to make human capital management a valuable asset that enables business success."
The award entries were evaluated by a panel of veteran, independent senior industry experts, Brandon Hall Group analysts and executives based upon the following criteria: fit the need, design of the program, functionality, innovation, and overall measurable benefits.
Excellence Awards winners will be honored at Brandon Hall Group's HCM Excellence Conference, January 23-25, 2019, at the Hilton West Palm Beach in Florida. Select winners also will serve as presenters in breakout sessions sharing their leading practices during the 2½-day conference.
"The excellence of our award winners allows us to create unique content that actively involves attendees and gives them proven solutions to adapt to their own environment when they get home," Brandon Hall Group CEO Mike Cooke said. "The conference also affords these award winners some well-deserved recognition and validation for the risks they took to take HCM to the next level in their companies."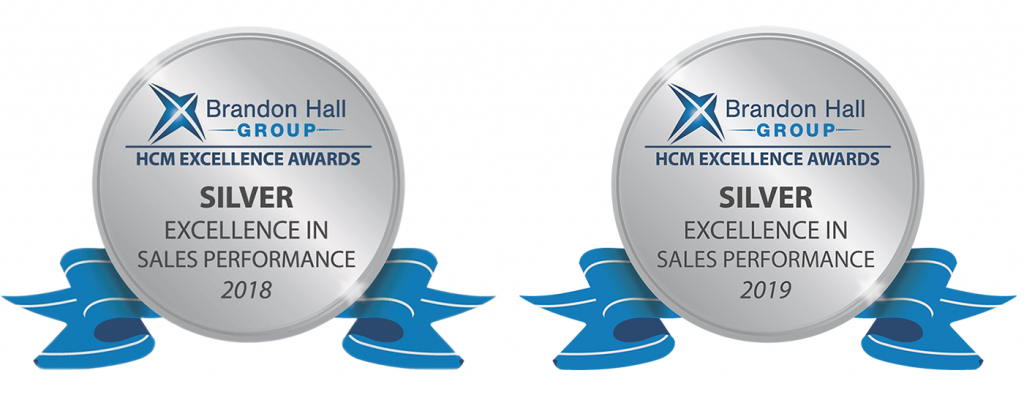 About SAP
SAP is the market leader in enterprise application software, helping companies of all sizes and in all industries run at their best: 77% of the world's transaction revenue touches an SAP system. Our machine learning, Internet of Things (IoT), and advanced analytics technologies help turn customers' businesses into intelligent enterprises. Our end-to-end suite of applications and services enables our customers to operate profitably, adapt continuously, and make a difference. With a global network of customers, partners, employees, and thought leaders, SAP helps the world run better and improves people's lives.
About Brandon Hall Group
Brandon Hall Group is a HCM research and advisory services firm that provides insights around key performance areas, including Learning and Development, Talent Management, Leadership Development, Talent Acquisition, and HR/Workforce Management.With more than 10,000 clients globally and 20 years of delivering world-class research and advisory services, Brandon Hall Group is focused on developing research that drives performance in emerging and large organizations, and provides strategic insights for executives and practitioners responsible for growth and business results.
Contact:
Daniela Vidakovic Lundin, Global Marketing Manager,
Mercuri International Group
Email: daniela.v.lundin@mercuri.net
Telephone: +46 8 705 29 34