As of April 1st, ProSales has changed its name to Mercuri International Research. The name change is a result of ProSales becoming a part of Mercuri International in 2019. Mercuri International Research will continue to deliver The Sales Conference in 2021 on the 18th of November.
The Sales Conference was launched in 2008 by ProSales Research, as an outcome of research projects. 900 people signed up for the release of the first research report, "Sales Efficiency Excellence" and The Sales Conference was born. Today, The Sales Conference is Northern Europe's largest conference, with 6880 registered guests from 78 countries in 2020.
The Sales Conference focuses on the latest trends and insights into the future of sales and marketing, offering unique opportunity to engage with the industry's key decision makers. Mercuri International's global footprint and reputation for Sales Excellence offers a great platform for The Sales Conference to expand to the next level as a global conference, making it a 'must attend' event for B2B Executives within sales and marketing.
"The Sales Conference 2020 outcome was fantastic. From an on-site event with 1000 Nordic decision-makers present to a fully International event with over 4000 digital participants. The 2021 event is going to be spectacular. This year we are aiming for a Hybrid Event with international known Key-note speakers on the stage and will be launching 'The State of B2B Sales' study together with our partners." – Katarina Bäckman Hed, Project leader and Executive Producer of The Sales Conference.
With the landscape of sales and marketing undergoing a period of historic transition, due to accelerated digitalization and changes in working behavior, the event presents an unmissable opportunity for sales professionals to gauge the current state of the industry and gain valuable insights into the likely challenges and opportunities of the future.
"I have had the pleasure to participate in this fantastic landmark event over the last three years and last year was exceptional, since the event went from 100% face to face to 100% live-broadcast event in a very short period of time. Everyone that wants to be at the forefront in the sales and marketing area should sign up for this conference – I am proud that Mercuri International is now part of this Thought Leadership Event."

Frank Herbertz, CEO of Mercuri International
The tickets to The Sales Conference will be released on Friday the 21st of May. To be part of this year's event and for more information, please visit www.thesalesconference.se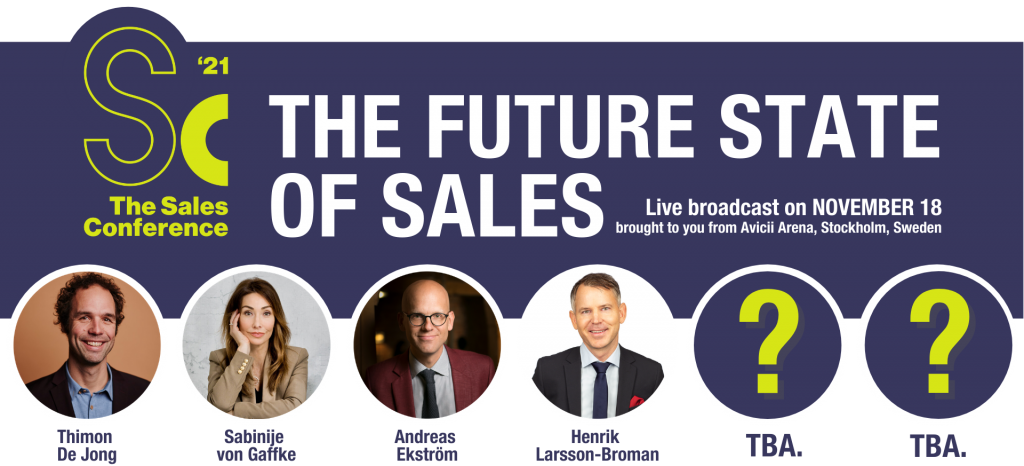 Contact:
Kristina Westerlind, CMO
Mercuri International Group
Email: kristina.westerlind@mercuri.net
Telephone: +46 708 20 10 06
Katarina Bäckman Hed, Project Manager and Executive Producer The Sales Conference
Email: katarina.hed@mercuri.net
Telephone: +46 720 72 00 00