How to lead the team towards success (even remotely)
Effective leadership is a crucial factor for your team's performance, whether you work in the office or remotely. As confirmed by the World Economic Forum in its article " What does leadership mean in an age of perpetual change?" 1, effective leadership is one of the most important skills a team manager must have. It's a characteristic that becomes even more important if resources are coordinated remotely. Without a strong leadership, in fact, company teams could feel unguided, with unclear objectives – and the business itself could suffer.
A great leader must ensure their team is able to best express its abilities to reach the max. Personality and experience are certainly fundamental traits for those who take on these responsibilities, but not the only ones. Let's see how, with the appropriate measures, one becomes a leader (even from a distance).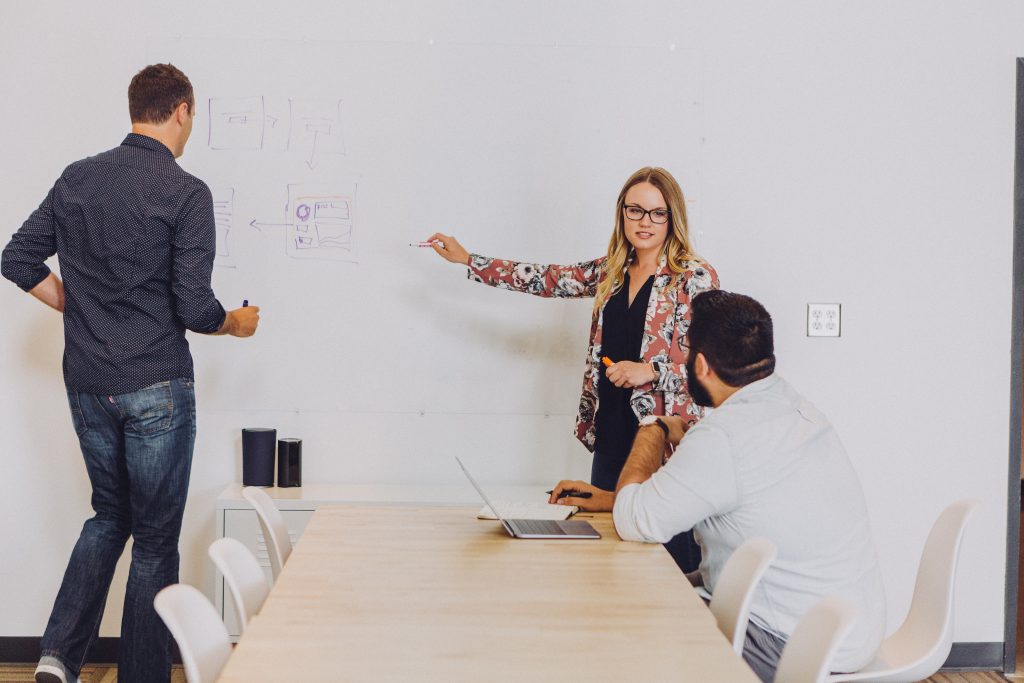 Effective leadership and team involvement
"A good leader can increase his team's collaboration by up to 70%"

The World Economic Forum
The World Economic Forum2 tells us that the ability to lead and motivate the team provides trust and a sense of belonging. This is certainly one of the crucial keys to becoming a valuable leader. Always providing the right motivation for colleagues to do their best will improve performance and also make them feel part of a team with a valid ally and reference point. This is especially important when you don't meet in the office every day. A well thought out involvement will make the team more productive and willing to work hard to achieve all the set goals. But beyond engaging, what practical advice can be applied to today's leaders?
Effective leadership even from a distance
The responsibilities of team leaders have also changed. One of the new aspects to consider is the advent of remote work which forces those who take on this role to remotely supervise activities, often through digital support tools. Today's leaders must be prepared and flexible leaders, who know how to exploit their management skills in new ways. For this reason, strengthening the skills for effective leadership is a path that requires targeted measures. Let's see some of them:
Communication is the key: communicating assertively but clearly, understanding your interlocutor, and guiding them towards defined objectives must be the rule even without a daily physical meeting. A leader never just praises but must use firm and respectful language. Through well-defined objectives, even the most difficult challenges can be faced without excluding the team.
Remote Leader: if the team works remotely, management and supervision methods will also have to adapt to take into account this distance. By creating an empathic and punctual relationship and by organizing recurring meetings with your own resources, you can keep constantly updated on your team's mood and activities.
Listen to each interlocutor: whether by attitude and personality, by culture and or by role, a true leader will have to pay attention to the differences between the team's resources. If you want to be understood and understand your interlocutor, a suitable communication register must be found to interact with those in front of you. Greater attention must be paid when you communicate via video call or phone, where you can only rely on voice or facial expressions.
You can become the leader of the future
In an increasingly digital society, working methods also change and with them the characteristics of effective leadership. Today's team leaders feel the need to restructure their skills with training programs for unprecedented remote coordination. Today's leaders need effective, direct solutions to meet daily needs and ensure charismatic leadership. Leaders are born, it's true, but you can also become a leader – and it's easier than you might think.
Next steps
Do you want to find out how to develop effective leadership and how to lead your team to maximum satisfaction and optimal results? Find out how Mercuri has helped many clients become excellent leaders and significantly improve their team's performance: download the Effective Leadership product sheet and do not hesitate to contact us.
References
1 World Economic Forum Annual Meeting (2020). What does leadership mean in an age of perpetual change? World Economic Forum
4 characteristics of successful leaders | World Economic Forum (weforum.org)
2 World Economic Forum Annual Meeting (2020). World Economic Forum
World Economic Forum Annual Meeting Davos 2020 | World Economic Forum (weforum.org)